Welcome!
Thanks for visiting the website for Joan and Mike's wedding.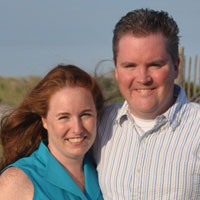 We're getting married on Saturday, May 12, 2012, in the western suburbs of Philadelphia, and we're looking forward to sharing our big day with you.
We will continue to actively update this site with information that you might need, but please contact us if you have any questions.
Our deepest thanks to all of you for your love and support.
Love,
Joan and Mike